Communal living - a Kibbutz way of life for me.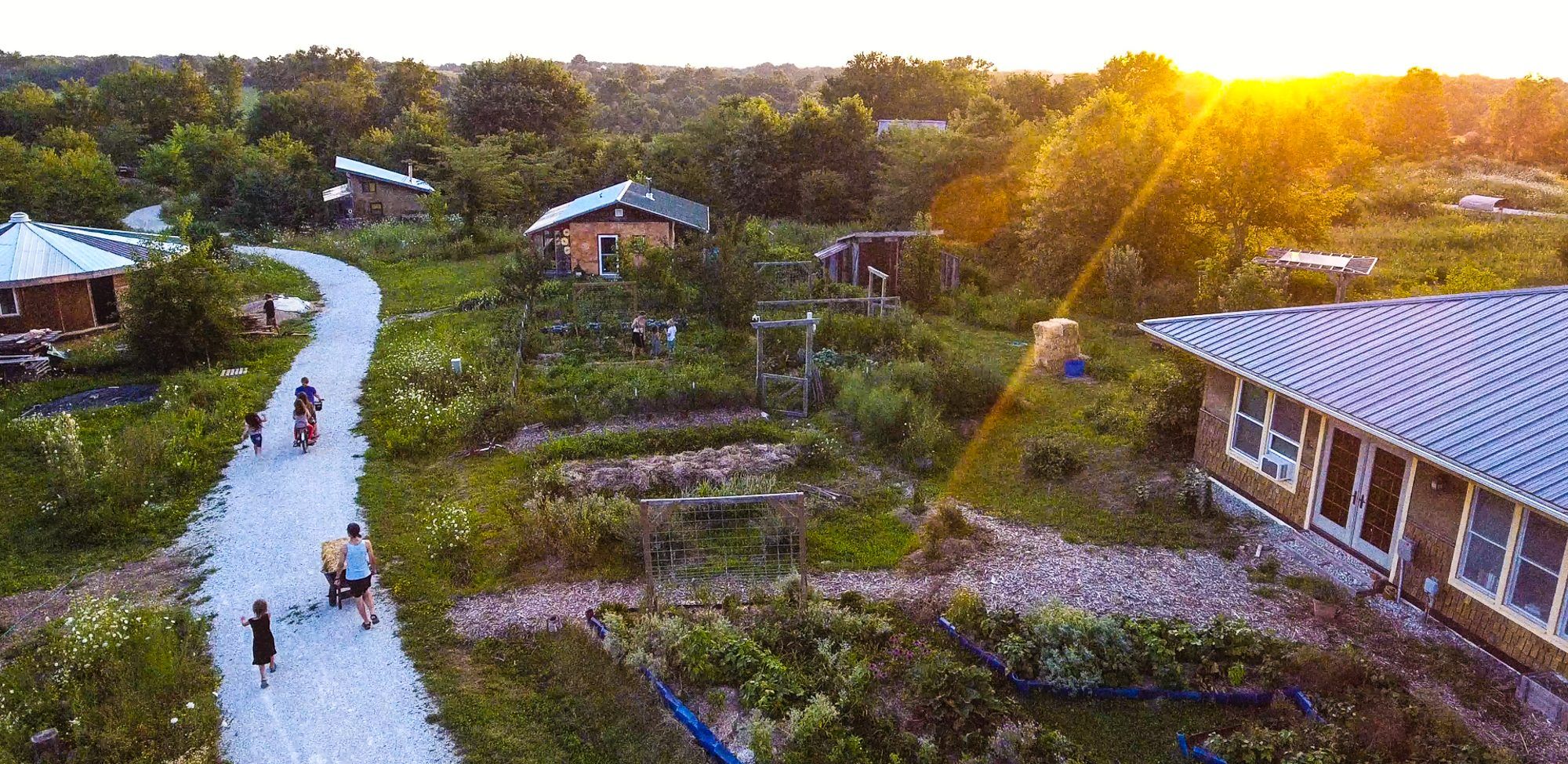 All I want is to live in peace, grow my own veggie patch, raise my family in a loving environment and live a healthy lifestyle.
If you can resonate with any of these statements or questions, this is worth reading….
I don't think I will ever be able to afford my own home!
I work long hours every day, yet I can't seem to get ahead!
I'd love to grow my own produce but can't afford to buy land!
I've lost all faith in life today!
I don't want to have to deal with the mismanagement and lack of transparency within politics in today's world!
I moved to the Byron Shire for it's laid-back lifestyle and the opportunity to live within a community of people that embraced alternate ideas, loved the land that they lived on and supported each other in an idyllic regional location.
For many people, moving to a regional area like the Byron Shire represents the dream of moving away from stifling city living and unaffordable house prices.
But look at the housing crisis we're experiencing.  There's a genuine lack of affordable homes. Anyone with the land to spare is in a constant battle with Council about legislation for portable homes on their land and the issue of 'illegal dwellings' which Council would rather tear down than work alongside residents to make housing compliant. And don't get me started on greedy investors out-pricing locals from the chance of a home.
These actions not only destroy the dream of owning a home, but destroy the vision of a way of life for many people.
I grew up in South Africa and at the age of 20 had the opportunity to move to a Kibbutz in Israel as a volunteer in order to learn the language, have the opportunity to explore the Middle East and experience a "Kibbutz life".  
What is a Kibbutz I hear you ask? A Kibbutz is a rural community, dedicated to mutual aid and social justice; it has a socioeconomic system based on the principle of joint ownership of property, equality and cooperation of production.
People would come from all over the world to live and work in a Kibbutz in Israel. The volunteers who were mostly young, usually stayed for a short period of time, working in various areas such as farming and agriculture, helping with kitchen duties or in the factories of that chosen Kibbutz.  I was required to work half days which I spent working in the banana fields and helping in the kitchen. The rest of the afternoon and weekends were free to do what I wanted and to explore the country.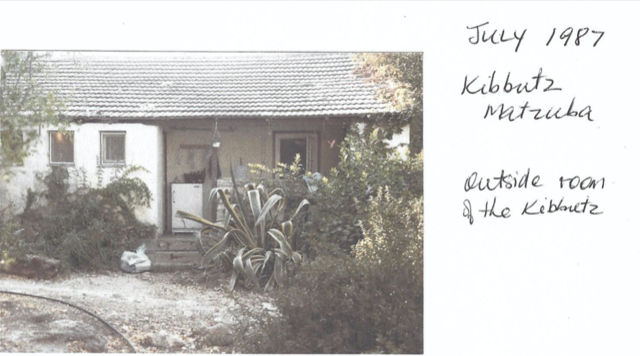 People who lived on the Kibbutz  or Kibbutzniks as we were called, lived in modest accommodation, for free or at a very little cost, and often those who stayed their whole lives could sometimes build their own homes there without having to buy property (similar to the idea of intentional community living). Children lived in 'children's houses' that were like schools or day care along with their peers whilst their parents worked the land and got on with community chores.
All meals were eaten in the dining hall, although every home had their own kitchen, and the sense of community was absolutely amazing. I fondly remember those days and totally loved the interaction with my fellow Kibbutzniks. In fact, I met my first husband there! He was a volunteer from Canada. We got married soon after meeting in the Kibbutz and we spent 18 years together.  
The Kibbutz way of life survived wars and bankruptcy, but was unable to survive the march of capitalism that changed the communal ideology. Those that remain are now privatised, and workers are paid salaries.  I don't think many true Kibbutzs exist anymore which makes me sad. I have so many fond memories of the time I spent in a Kibbutz and the community living had a real positive impact on my life and how I see the world.
But in the Byron Shire today I am witnessing and hearing a new move away from capitalist ideology and a desire to have a collective housing scheme where people can move into homes, work the land collectively and sell produce for the survival of their home and community.  
People can participate in communal living, bringing whatever talents they have to share.  A school teacher can teach, a child minder can look after the children when their parents are working, a nurse/medic to manage the medical clinic, farmers can work the land and those with any other skillset can work for the good of the community whether that be electrician, builder or artist.
In this kind of set-up anyone could have a home. Women and children from disadvantaged backgrounds, rough-sleepers, those that can't afford a mortgage for a house in today's market or simply don't want the financial burden of a conventional household, those that simply want a community-based structure; all coming together in a place where they "belong" with like-minded people.
It's not for everyone, but I know that many within our community in the Byron Shire and other similar regional areas across Australia would be excited to move forward on a project like this.
Creating living spaces for intentional community living obviously requires some thought in terms of management and philosophy and in todays property market it would be no mean feat. But it's not an impossible idea.
We already know there are landowners in our region who have tried to get approval from Council to move forwards on Collective Housing and Multiple Occupancy schemes on their land to no avail.  Wouldn't it be great to finally have a council that's in tune with our community and is prepared to invest in it's needs?