How To Vote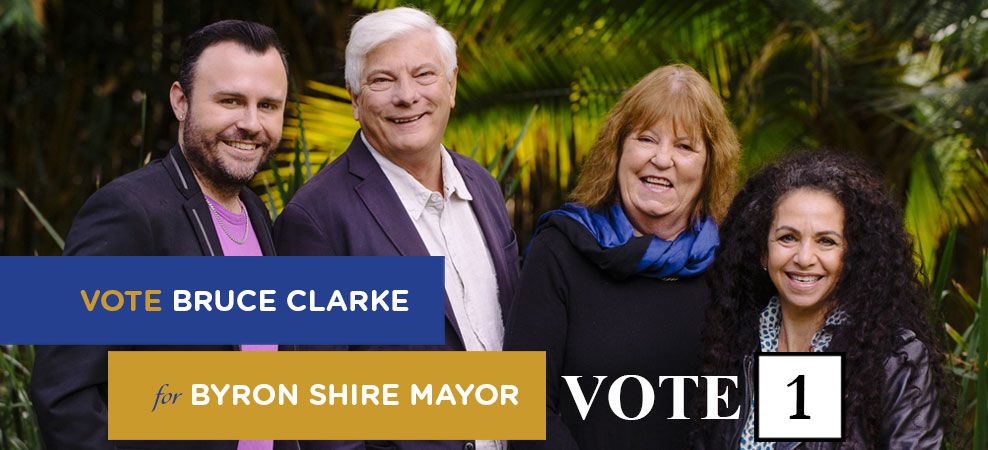 To vote Bruce Clarke for Mayor and the Byron Shire Action Group for Council, please follow the 'How to Vote' card below. This is the most important election in the past 20 years – who you vote in as Mayor and on to the council will determine the future of our community for years to come.
Vote 1 Bruce Clarke for Mayor
Vote for the team with the environmental, community, financial, government, legal and governance credentials to push and fund a progressive agenda that leaves no one behind and that is achievable.