Protecting Byron's Beaches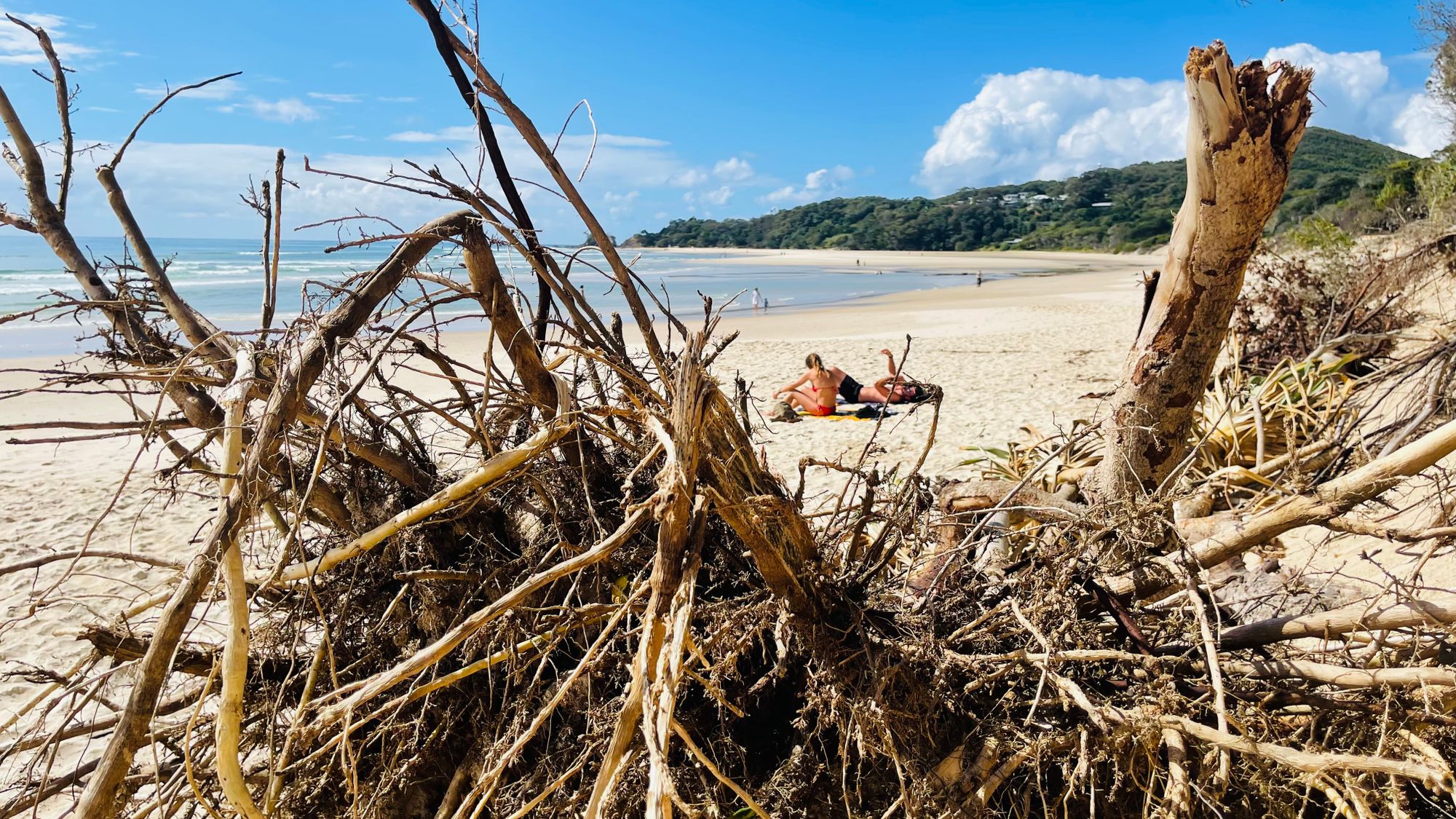 From the outset of my campaign, a key focus for me has been on protecting Byron's beautiful beaches.
It's no accident that in my initial letter to the people of Byron shire I picked a photo of me standing in front of significant beach erosion which is occurring across our shire.
It's a natural focus because I'm a beach die-hard as any of my friends and family know. Right through the year I am regularly down at the beach early for a jog and a swim. In winter months there's a lot less of us, but we persist because those magical morning moments in nature just make for a better day all around.
They don't just make for a better day all around though. They make us better citizens and stewards of our precious natural resources. If we spend time in the natural surrounds of our community, away from human development, we naturally care for it all on a deeper level.
I care deeply for Byron's beaches, as many of us do, and having spent decades around the lumbering machinery of state and bureaucracy, I know how it can and should be directed to sensibly conserve and protect our natural resources.
So when I talk about protecting Byron's beaches, I am not talking about wasteful, permanent measures such as long rock walls, which are invariably only obsessed with defending property owners at the expense even of nature.
I am not suggesting we disregard the reality that future catastrophic climate change effects may require significant changes to the policy. When experts conclude certain measures must be taken (or not taken), we must accept the science.
I am talking about regularly cleaning up dangerous beach debris as a safety issue and urgently considering longer-term actions such as sand replenishment.
I am talking about the council finally having a considered, credible and consistent beach management plan. We don't have one yet; it should have been done decades ago!
When you have a beach management plan, additional state funding opportunities become available, allowing our community to tap into the wider taxpayer base to protect what is a national environmental treasure: Byron's beaches.
This is not a new thing I've been talking about, and indeed was laid out months ago in our Environmental Policy Plan: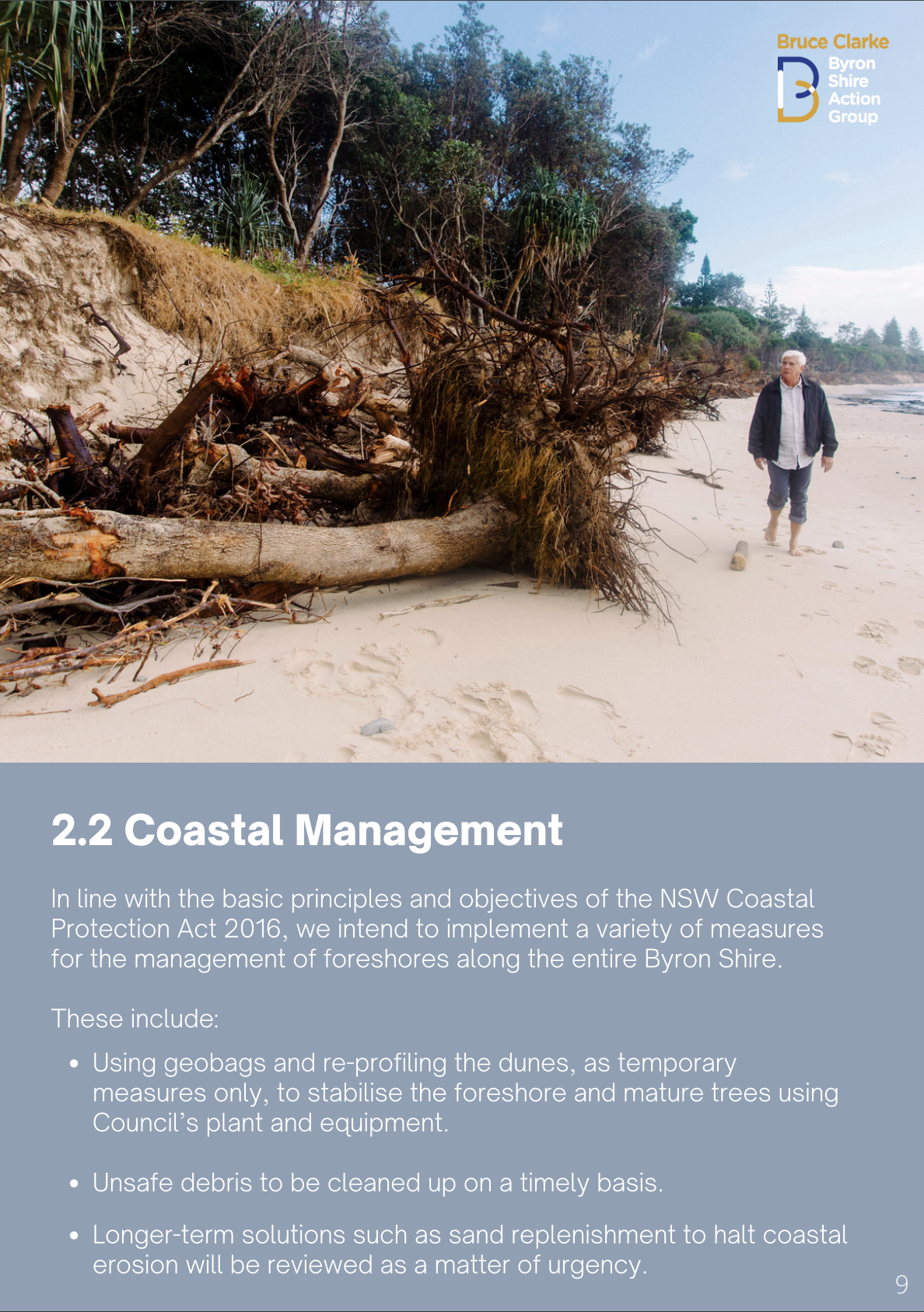 While some recent controversy has been stoked in community groups around my position on providing better protection measures for our coastline, it will not dissuade me from continuing to speak up against current council inaction, and in defence of Byron's precious beaches.
If you want to understand how serious Byron Shire Action Group is about these environmental concerns, please check out our detailed Environmental Policy Plan released in July this year, and if you have any questions at all, please get in touch.